Do you enjoy a warm Christmas in a tropical area somewhere or in the Southern Hemisphere where Christmas occurs in the middle of summer?  If so then you'll be familiar with the idea of fun Christmas T-Shirts.
I was first introduced to the concept of a Christmas t-shirt when I was an adult and moved to the Southern Hemisphere.  There are lots of different styles of Xmas shirts to choose from, but I do have a soft spot for the funny Christmas t-shirts myself.
Zazzle has a lot of these fun Christmas shirts to choose from, I have a collection of Christmas t-shirts that I've designed available here –
Here are my top 3 funny holiday shirts though –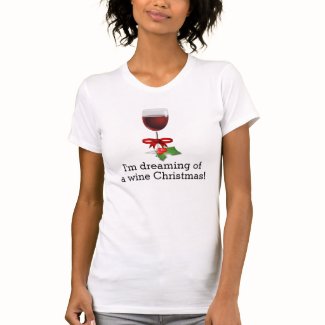 Dreaming Of A Wine Christmas Funny T-Shirt

'staching through the snow' Funny Cchristmas T-Shirt

Funny Retro Rum Man Christmas T-Shirt

&
Now those three aren't my designs, but I think they're perfect for the festive season.
If you live where Christmas is more likely to mean snow than a suntan then you'll be happy to know that these funny festive designs are also available on sweatshirts and hoodies too!
Note: The author may receive a commission from purchases made using links found in this article – more information can be found on our disclosure page.